Luban has a wide range of free and paid information and promotional materials. They are available at the Information Desk of the Tourist Center, in the Regional Museum, at the Luban's Historical Center and Lusatian Development Center and in other places around the city. Some materials are available in an electronic form on the Luban's website. They include books, pamphlets, guides, maps and all sorts of goodies (tabs cups, mugs, pencils and pens). Below are the most interesting ones.
BOOK PUBLICATIONS
Among the materials popularizing Luban's history is a place for many prominent books. In 2011, the city office supported and founded a release of several valuable titles. The first one was a published monograph of Luban's neo-Gotic church, called "In the history of the Świętej Trójcy parish church in Luban 1861-2011", written by Janusz Skowronski and Andrzej Wilk. Later, a first part of a guide about Luban's historical sites written by Lukasz Tekiela and focused on Trinity Tower and the Church of Holy Trinity. In June, another book, "Streets of Luban", has been created by Janusz Kulczycki and Barbara Grzybek. These books and publications have a special meaning to the city. Without a doubt, they can be used as teaching materials, are a real treat for tourists and fill a number of gaps in the Polish historiography of Luban and Upper Lusatia.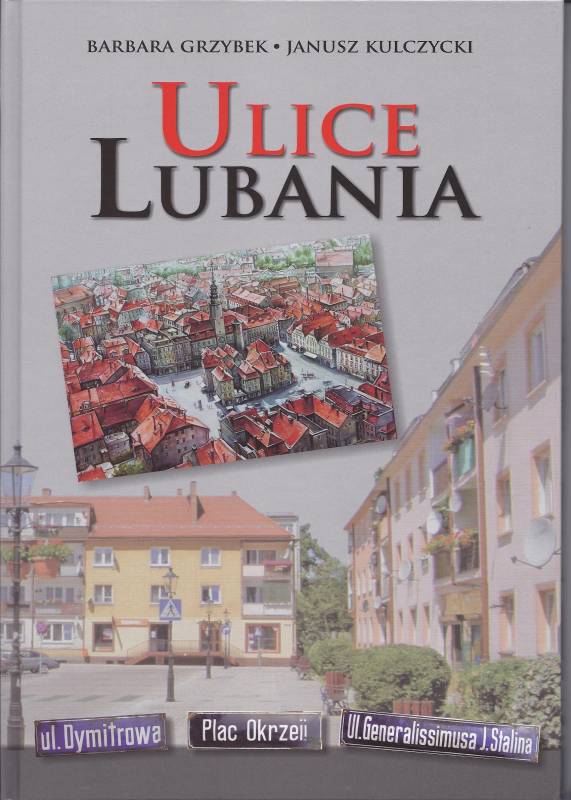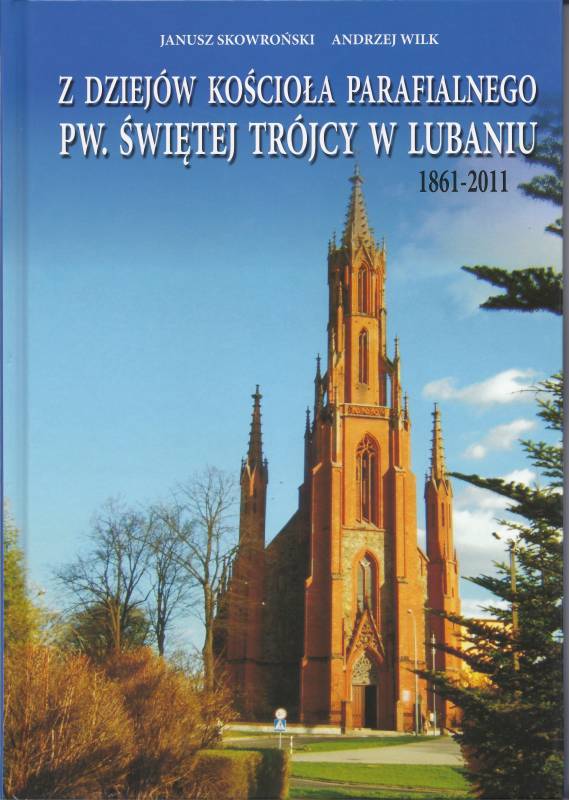 In recent years, due to the efforts of City Council, new publications appeared on the bookshelves.
1. Berkel Paul, History of Luban, trans. Stanisław Tymicz, Wrocław 1992.Bena.
2. Waldemar, Lubań yesteday and today, Lubań 2005.
3. Tekiela Łukasz, Thirty Years War in Upper Lusatia , Racibórz 2010.
4. Upper Lusatia over the centuries , Luban's Historical Studies, vol. I, Lubań 2007.
5. History of Upper Lusatia and their residents, Luban's Historical Studies, vol. II, Lubań 2007.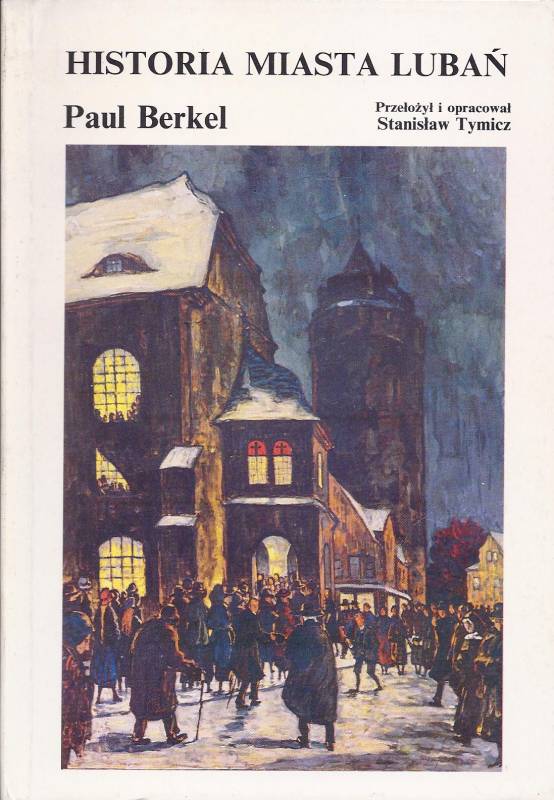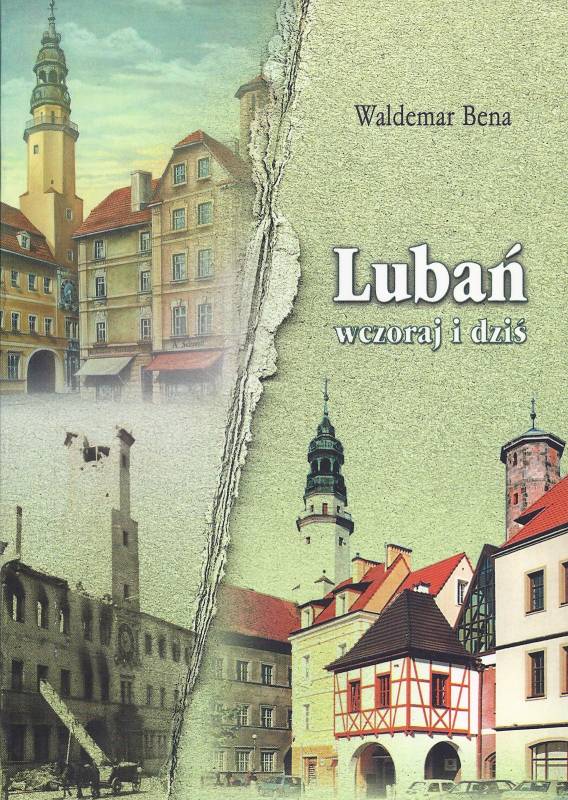 MULTIMEDIA
The city's media group deserves a special attention which was presented in an audio-visual material called "Civitas Luban" from 2010. Tomasz Bernacki, founder and one of the authors of the movie, described its character as "showing different development times, historical buildings and monuments that no longer existed but should always be remembered. Town inhabitants, despite political conditions, still care for the city's development - they raised merchants homes, symbols of middle class, granaries, town halls and cared for the development of history and knowledge through the construction of churches, chapels, monasteries (the Franciscand and Magdalens) as well as schools. Their achievements protect against hostile forces from the outside. Countries and boundaries have changed over the course of time. Which events have had an impact on the modern image of Luban? The film will give you some answers and allow to learn about the city's interesting facts. I hope that it will encourage further explorations of its mysteries."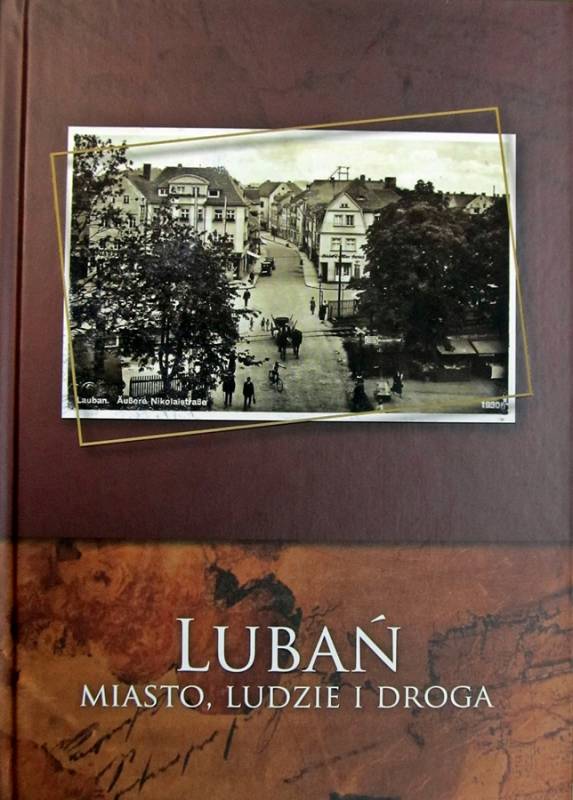 In 2011, the city commissioned to prepare two movies for promotional usage titled "Luban - You will love this place" and "Weekend in Luban". Both of them are intended to show the town as a very friendly and open to visitors with different touristic needs. It's recipients have the opportunity to get to know the city's main attractions and the nature of it's cultural life. Although both movies arouse curiosity, they are a form of invitation for people to discover the town.